Local SEO is About Bringing Customers Through Your Doors
Did you know that 90% of purchases take place in physical stores and 80% of US disposable income is spent within 20 miles of home? Having a solid local SEO strategy is the first step to put you on the map.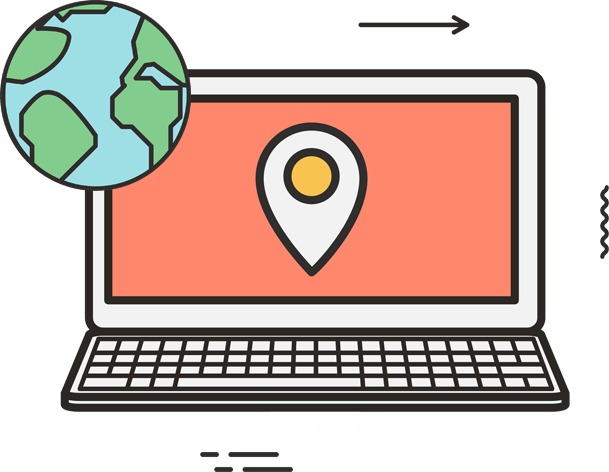 Every small or multi-location company can grow their business and attract more customers using local SEO strategies. In this local SEO guide we explain what local search optimization is, and why using a local SEO company can help improve your online visibility.
What local businesses need most to improve traffic to their websites or through their doors is visibility on what's known as the 'local pack' or '3-pack'. This is the block of three business listings that appear below the map in the results displayed after a Google search with local intent.
Content marketing strategy
100
%
Reputation management
100
%
Previously known as Google Local, and for a time, even Google+ Local, Google My Business (GMB) is, as the name suggests, your business profile on Google. You can find out how to add or claim your Google My Business listing here.

A citation is any place your business' NAPW (Name, Address, Phone number, Website URL) information appears together online, typically in an online directory or business listings website.

.

So now you know what local business SEO's all about, you'll probably be wondering how to actually achieve success in it! First, we'd recommend familiarizing yourself with the three core elements of local search ranking:

Proximity: How close is your business to the searcher?
Relevance: How relevant to the search query are your products and services?
Prominence: What do other consumers say about your products and services?

.

Unlike traditional advertising (e.g. local newspapers, leaflets, direct mail, etc.), with local SEO there is little wasted exposure. You reach potential customers when they need you — not when they don't. This makes local business SEO both efficient and cost-effective.

.
Google My Business is a free listing that Google makes available for almost any business. Getting listed on Google My Business can help increase your chances of showing up high in local search results on Google. Additionally, many local businesses still haven't figured out the importance of online marketing yet. That leaves the door open for you to get a head-start before your competitors wise up and it gets more competitive. Strike while the iron's hot!

It's free to claim your listing on Google My Business, Bing Places for Business and on hundreds of other online business directories. That means free promotion for your business!

.

Traditional advertising media is declining. In fact, fewer and fewer people are reading local newspapers. Recent figures show some local newspapers have lost 80% of their readership in the last 20 years. Why? Because more and more people are turning to the internet for their local news and information about local businesses.

A strong review profile is a major factor in the success of many local businesses. So increase your company's online reputation, ask trusted customers to leave a positive review about your business online — and attract hundreds of new customers.

.
Professional Tools for Your Business
Local customers rely on the internet to find information about your business
Keyword Research
Track hundreds of keywords across Google, Bing and Yahoo. See a detailed breakdown of organic, mobile and Maps rankings. Compare rankings against your competitors and create 'roll-up reports' to view ranking trends for multiple locations.
Awesome Team
Build accurate citations quickly and effectively our citation-building services can push your data to thousands of online business directories, mobile apps and mapping services worldwide, ensuring NAPW consistency and higher visibility in local search.
Tell Us About Your Project
Let us help you get your business online and grow it with passion.